As a dog trainer with Bark Busters Home Dog Training for more than 7 years, I have successfully trained more than 775 dogs, and their owners, throughout the local area including Bay St Louis, Biloxi, Brooklyn, Carrier, Diamondhead, D 'Iberville, Gautier, Gulfport, Kiln, Long Beach, Lucedale, McHenry, Moss Point, Ocean Springs, Pascagoula, Pass Christian, Pearling ton, Perkins ton, Picayune, Poplarville, Saucier, Van Cleave, Waveland, and Wiggins.
I've never met a dog I couldn't train, so I am 100% certain I can train yours! There is no dog behavior that is impossible to change. Daily, I help Gulfport dog owners have well behaved and obedient dogs through the proprietary dog training method founded by BarkBusters.
How do I KNOW it will work? BarkBusters has successfully trained 1 million dogs worldwide – and has been successful where other dog training methods failed.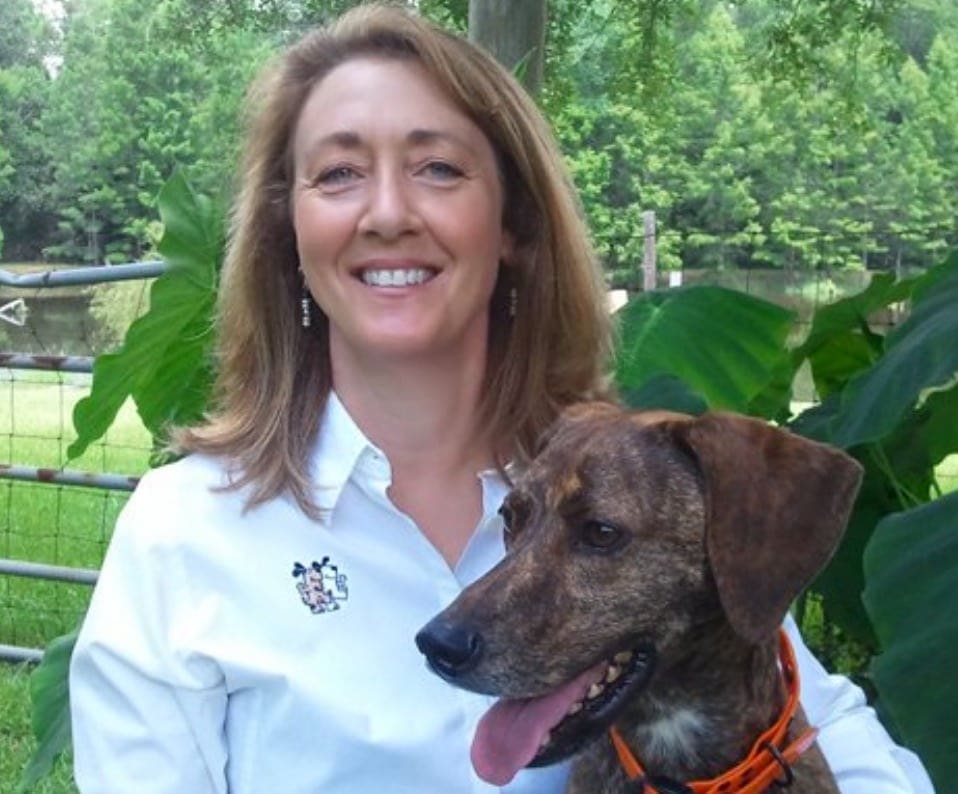 Maurine McManus
Owner
Maureen was born in Connecticut. She grew up on a Dairy Farm in Upstate New York. The third child with five brothers and sisters.
Maureen interest in dog training began with a 4-H program. She raised two (2) guiding eye puppies. The experience brought her a love of animals but especially dogs. Like many farm children, she flew the coop.
Maureen joined the United States Air Force.  Her hope was to work with dogs. However, this job in the military comes with a lot of baggage that didn't interest her.  Her test scores were so high that she could have entered any career field. Maureen randomly selected Ground Radio Maintenance (GRM).  This career path provided her with a unique experience. GRM is not only a laboratory task. GRM is an absolute necessity in combat and field exercises.  She was an installer of new innovations. And, YES she oversaw combat communications. Installation to operations provided the insight to improve the United States military readiness.  Foremost, she was involved in military leadership. Maureen retired as a Chief Master Sargent.
Maureen met her husband Kevin while serving her country.  Kevin served in the USMC. Kevin is retired from Coast Electric Cooperative.
After retirement, Maureen searched for a way to return to the childhood dream.  Her research led her to the Bark Busters franchise. The puppy love and Bark Busters organization, procedures and policies are a perfect fit for her 4-H and Military experience.
Maureen has other interests outside the love of her labors, Bark Buster dog training.  She appreciates all sorts of outdoor activities. She enjoys camping, hiking and retaining the human relationship with Mother Nature.
Website: www.barkbusters.com/dog-training-gulfcoast
Cell Phone: 1-877-500-BARK (2275)