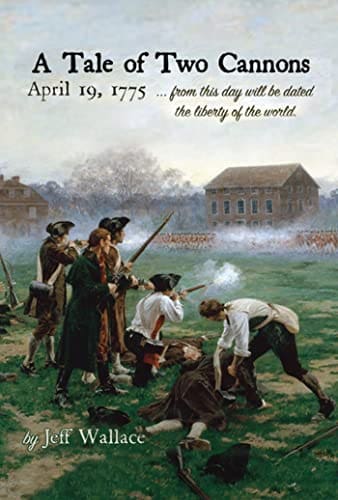 No one knows who fired the first shot on Lexington Green on April 19, 1775, to begin the American War for Independence. His portrait is on the opening page of this work and it only gets better from there.
Through extensive factual research on both the American and British sides of the impending war and mixed with fictional dialogue created by the author for the characters of history, Wallace has created a truly engaging and unique historical work that any reader, whether a fan of history or not, will find themselves fascinated and intrigued by as they read through the events that led up to that important day in history.
This book was written by our own Jeff Wallace. You can purchase your own copy here.