Just because you have launched your website doesn't mean everyone will flock to it. In fact, no one will know it exists if you don't promote your website.
Keyword Research
Knowing the keywords (words people use to find your business) is critical to your success. You can find keyword research tools all over the web and most are free. You want to find phrases, not just words, that people will Google when they are looking for your business. Once you have identified your keyword phrases you should use them in your blog posts in order to improve traffic to your website.
Social Media
You can use social media to promote your website with contests & giveaways with unique landing pages on your website. Facebook, Twitter, Pinterest & Instagram are popular social media sites. If you are a B to B business you should consider Linkedin too. Your web designer has tools to allow your blog posts to automatically post to your social media sites.
Sitemaps
You should submit your sitemap, or ask your web developer or website host to do it for you, to Google, Yahoo & Bing. We also submit sitemaps to Yandex.
Brand Awareness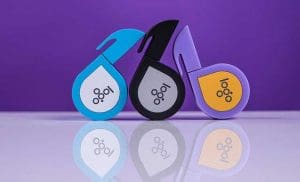 Make sure your brand is recognizable. Spend the money for a nice logo and use it. Brand your email signature with your logo and website link. Use your logo consistently on all your social media sites and on all printed material. Consistently use your colors (every color has a hex code that you can use in text and backgrounds). Use similar font's as well. Fonts are just as recognizable as colors. Don't flip between 10 different fonts depending on your mood. Font's have character. Google Fonts has some great downloadable fonts to use.
Reciprocal Linking
You can gain great links back to your website by posting in help forums for your business and guest blogging. Do not link your site to low ranking websites. They should be quality links, like the BBB & Angie's List. Google rewards you with a higher ranking for good quality links. Linking at a slow and steady pace is more important than all at once. If Google detects that that activity you may get penalized for keyword stuffing.
Focus on Quality
Give readers helpful information rather than trying to constantly sell them something. Gaining a following is about entertaining and helping people. Only when you've gained their trust do you gain their loyalty.
Monitor Analytics
You should be looking at your analytic's on a weekly basis, at minimum. They will tell you where people are visiting from geographically, by source (social media and other sites) and by device. Your analytic's will also tell you what pages are most popular, what days of the week are most popular and what keywords people are using to find your website. You should adjust pages with a bounce rate higher than 60% by adjusting the keyword phrases or the content on the page to keep people from "bouncing away". When you have a large bounce rate on a page you can look at the bounce rate for mobile devices to see if it may be a problem with the layout on the mobile device. It could also be that the keyword phrases you used are not bringing people to content they can use. I send Google Analytic's to clients weekly via email and our Google Analytic's page tells my clients how to interpret each component.
Google Local Business
Submit your sitemap to Google Local Business. Add photos and all your contact and location information. It gives you a larger presence. Google will even provide directions to your location.
by Suzi Wilson. Building beautiful websites, hosting, maintenance, free changes, front end blogging, no worries. GulfCoastWebNet.com